The ASCM Global Health Supply Chain Maturity Model v8.0 self-assessment helps teams determine a level of maturity for the supply chain being evaluated, as well as for each category of activities within the supply chain. Immediately after submitting an assessment, a team is taken to an online site that displays their supply chain evaluation.
The output displayed shows teams their overall maturity level for the supply chain, as well as the maturity levels for categories and the questions within them (category findings are based on an average of question answers within the category). This data visualization helps teams to determine where they need to focus their supply chain improvement plans. The levels of maturity are presented as percentages:
20% = Canvas

40% = Bronze

60% = Silver

80% = Gold

100% = Accredited
Overall Output and Category Output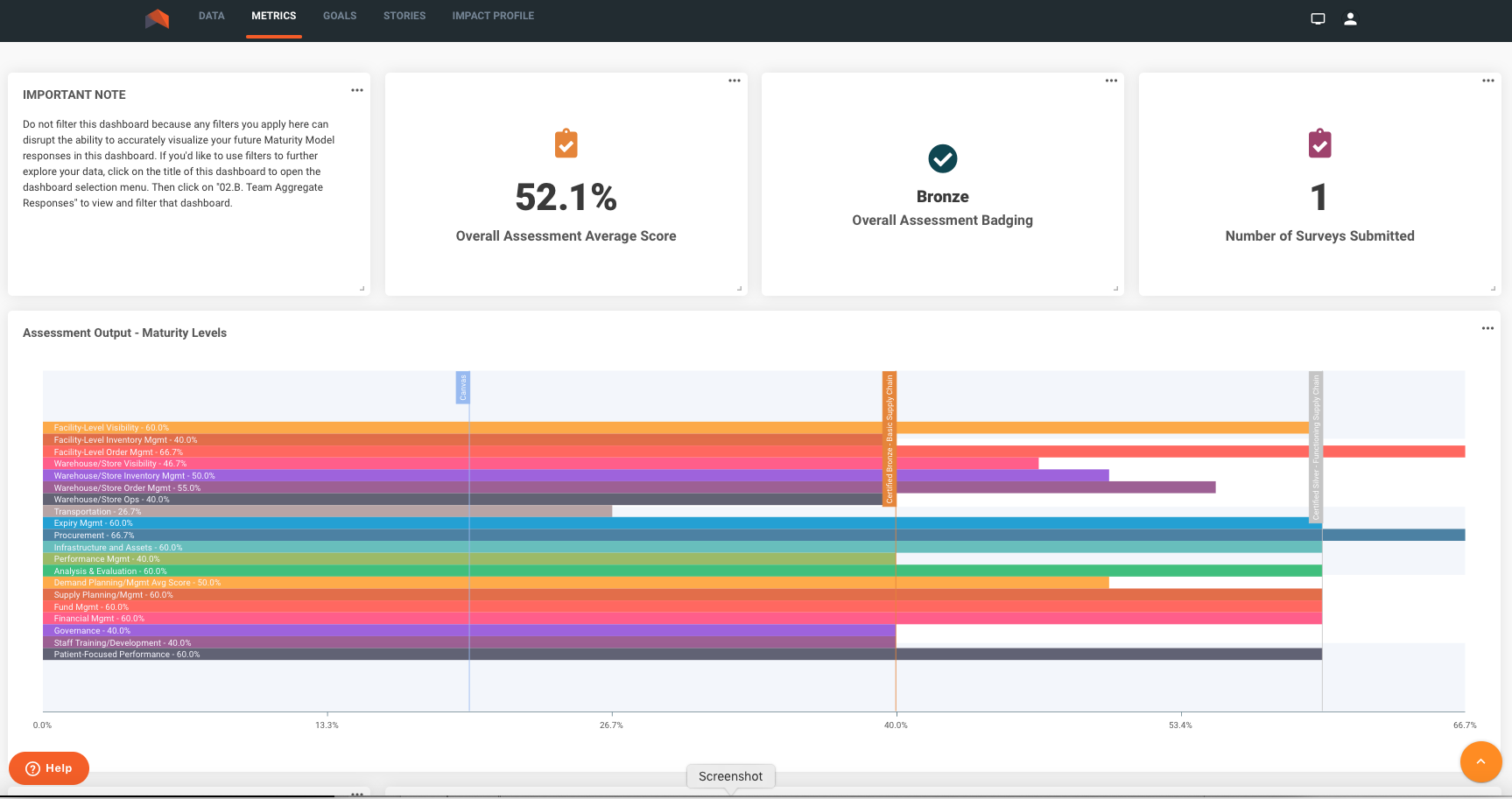 Question Output

The Maturity Model data visualization site also allows teams to review past data and aggregate data from multiple assessments, filtering the assessments by different criteria included in the assessment questionnaire, including by:
Country
Region
Date of completion
Maturity Model version
Type of organization
With data visualization capabilities, teams are able to identify progress in improving their supply chains, as well as where weaknesses still exist. Supply chain stakeholders can use the online tool to better understand where resources may be required to enhance supply chain performance.
Aggregated and Filtered Assessments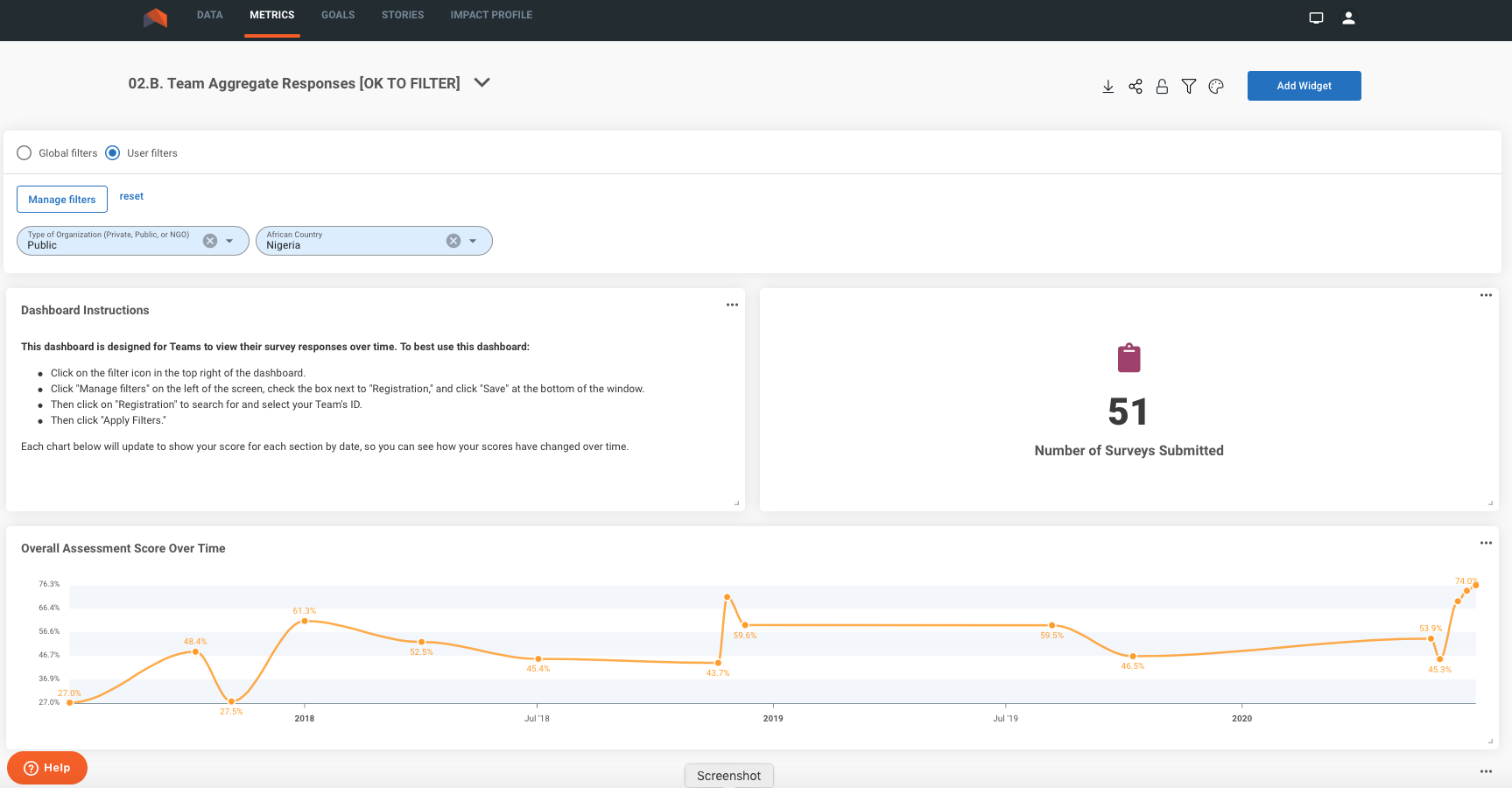 Overall Assessment Scores by Version and Over Time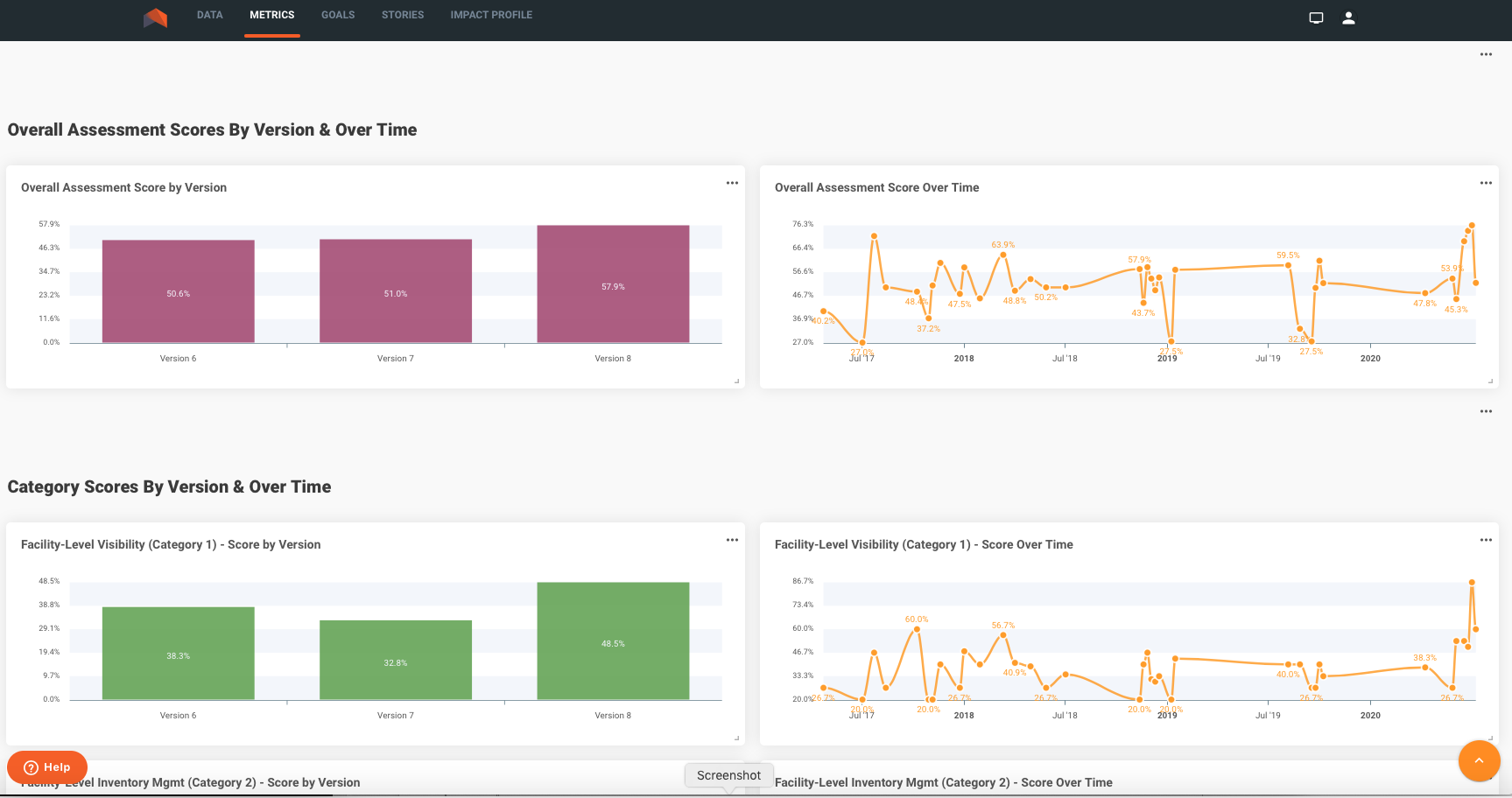 The data visualization site also includes areas where teams and stakeholders can set and track goals, as well as communicate successes and challenges.
Supply Chain Stories