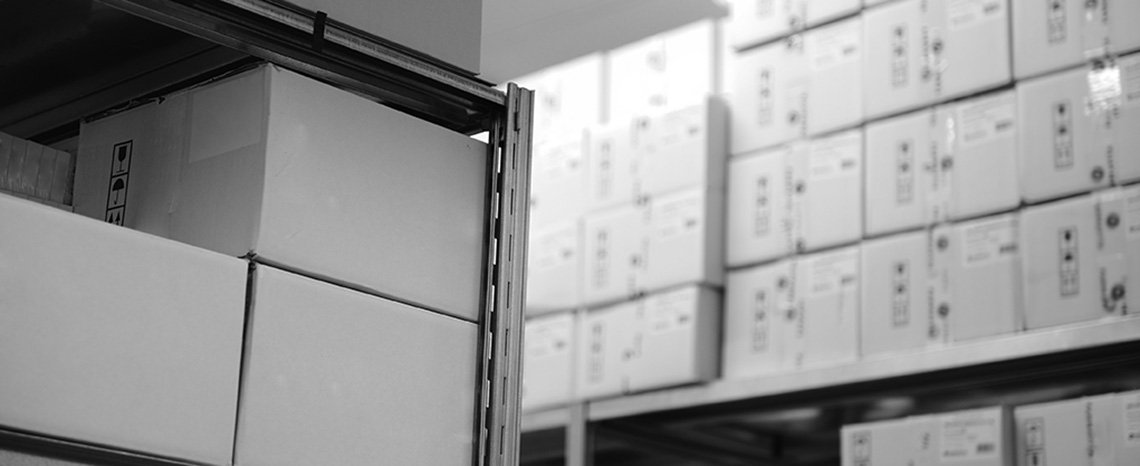 Does Your Healthcare Supply Chain Require Improvements?
The ASCM Global Health Supply Chain (GHSC) Maturity Model helps to improve healthcare supply chains by diagnosing activities that generate waste, don't add value, and/or cause deliveries to slow or fail altogether. These problems and challenges can occur across the entire range of supply chain processes: plan, source, make, delivery, return, and enable.
To help you diagnose your supply chain, we've grouped common problems and challenges according to ASCM GHSC Maturity Model categories. This will make your next steps — an assessment of your supply chain, development of improvement plans, and ongoing execution — more effective and efficient.
---
Is your supply chain negatively impacted by one or more of these problems?
Health Facility Visibility:

Is it difficult to determine how much inventory is on site, how much has been recently consumed, and/or how much is available from upstream providers?
Or, if inventory information is available, is it routinely shared with all who need it?
Health Facility Inventory Management:
Do stockouts occur?
Do you have tools/technologies to calculate accurate inventory levels?
Are there documented procedures to physically audit/count inventory?
Health Facility Order Management:
Is it difficult to determine when and how much inventory to order for a facility?
Are there documented guidelines for ordering, including min/max levels or systematic approaches to coordinating inventory data and budget allocations?

 
Warehouse Visibility:
Do staff find it difficult to locate specific commodities, or to determine location or status of product (inbound, on the shelf, outbound)?
Is sharing of information across supply chain entities inconsistent?
Warehouse Inventory Management:

 
Are Inventory levels maintained in coordination with downstream demand and supplier replenishment capabilities?
Are counts of inventory performed infrequently (if at all), leading to out-of-stock or overstock items?
Warehouse Order Management:
Does the warehouse have difficulty processing orders from health facilities or estimating order ship dates?
Are complete-and -on-time deliveries inconsistent, with many open orders (often identified only when contacted by a health facility)?
Warehouse Operations:
Are processes to receive, prepare, and ship inventory within the warehouse standardized?
Are there inefficiencies that impair inventory accuracy, speed of shipments, and quality of goods?
Transportation:
Are Inbound and outbound delivery schedules unpredictable?
Are there documented processes to schedule transport, plan efficient routes, and track and confirm deliveries? Are these processes manual and labor-intensive?
Expiry Management:

 
Are expired products identified randomly (e.g., when picking an order)?
Are there documented policies to minimize expired products, such as FEFO, and then safely dispose of them?
Procurement:
Is the process to procure commodities — especially from new suppliers — lengthy? Does this lead to delays and poor supplier pricing (i.e., volume-based pricing not leveraged when possible)?
Are there documented policies/guidelines by which purchases are governed (e.g., quantities, frequency)?
Infrastructure and Assets:

 
Are buildings to store, manage, and dispense commodities up-to-date?
Are commodities at risk (from weather, theft, etc.)?
Does the work environment provide employees and patients with safe, secure, and technology-enabled conditions?
Performance Management: 
Are there tactics (e.g., scorecards, visual management boards) to routinely surface problems and identify opportunities for improvement?
Do employees at all entities across the supply have the skills and/or authority to make meaningful changes?
Analysis and Evaluation:
Is supply chain data — on orders, shipments, receipts, provider performance, etc. —regularly tracked and leveraged to identify abnormalities and prevent problems?
Demand Planning:
Is consumption tracked to leverage historical usage patterns and seasonal fluctuations to more accurately forecast future commodity requirements?
Are demand plans based only on annual histories without inputs of current variables and market factors?
Supply Planning:

 
Does the end-to-end supply chain function as a single entity, with planning based on the movement of inventory across all parties?
Are levels of inventory throughout the supply chain triggered by end-of-chain requirements (consumption at health facilities)?
Fund Management:
Is transparency of funding — sources, commitments, budgetary guidelines, etc. —inconsistent? Does this lead to problems in procuring commodities (i.e., funds not available) and/or communicating current and future funding needs?
Financial Management and Costing:
Is it possible to define costs and expenses of the end-to-end supply chain or individual entities within the supply chain (medicine providers, warehouses, transporter, health facilities)?
Do policies and systems for financial tracking vary by entity, making it difficult to define fiscal compliance and efficiency?
Governance:
Are there documented roles, responsibilities, and goals for processes, functions, leaders, teams, individuals, and entities within the supply chain?
Do missing or outdated governance policies impair collaboration, empowerment, and knowledge development?
Staff Training/Development:
Do all employees across the supply chain have the skills required to adequately perform their current roles and conduct problem-solving activities?
Does a lack of training and certifications lead to limited employee opportunities; a high number of unskilled staff; and demotivating, hierarchical management structures?
Patient-Focused Performance:
Do health facilities encounter problems with patient access to medicines and services (e.g., long wait times, poor public infrastructure, lack of transportation, political disturbances)?
Do health facilities encounter problems with the availability of medicines (e.g., delivery delays, funding shortfalls, damaged or missing commodities)?
---
If your supply chain encounters any of these problems and issues, please start your improvement journey by reviewing the Ready to Start checklist.